The small business startup advice we provide has been researched and recommended on the basis of providing quality services at excellent value. The administration areas of Bookkeeping and Accounting have included FREE courses from the basics through to the creation of budgets and management account reporting using Excel spreadsheets. There are further areas where we have sourced professional services available at very competitive prices to include business plan preparation, outsourcing your bookkeeping, taxation advice, certified accounts and all the IT/website requirements.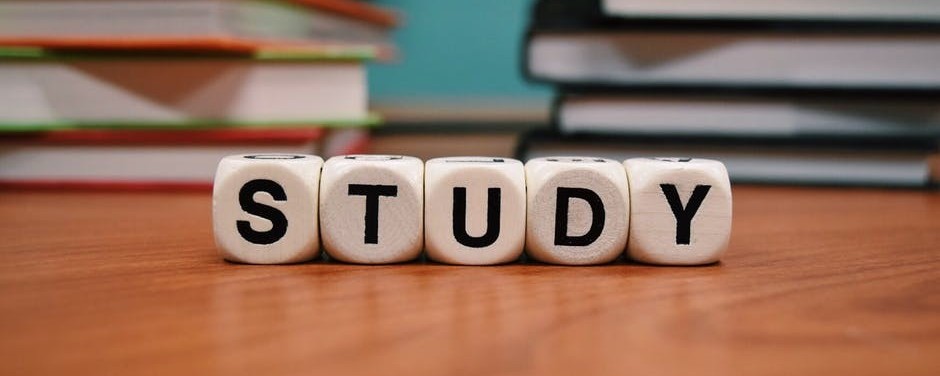 Commence Learning Now
It is never too early for you, or a member of your family, to commence learning the administration side of a business. Our easy to learn free bookkeeping course will give you a sound understanding of the finances and we are available to suggest suitable accounting packages best for your individual business. You can grasp these basics in just a few days.
The area where many startup businesses underestimate the costs and time involvement is website creation and on-line marketing expertise. The digital world is expanding as never before and so too are the costs. There are millions of websites that are not smart-phone compatible, millions of websites that have not had their security updated and sadly, other businesses who have lost their websites due to the creators ceasing business. This is an area full of potential disasters which can be avoided.
How To Become IT Literate
Only when you begin to design and discuss your website needs do you start to realize what is involved and how the costs can mount up.
Could you, or a member of your family, find the time to study website creation, security, SEO, advertising through social media, making your own logo, creating YouTube videos, writing content and ultimately having full control over your own websites?
This is a fascinating and very rewarding area of learning which, with ongoing tuition, can set you up in the fast changing digital world. But how much would such tuition and mentoring cost?
If you have seen my articles Simple Website Tutorials and Small Business Website Advice then you will know that the only studies I recommend are available from the Wealthy Affiliate online programme and their community.
In this article I am going to emphasize the value of aspects of Wealthy Affiliate over the cost you might pay elsewhere. At just 136 cents (112 pence) a day you gain access to something that is just not available anywhere else in the world.
They have developed and continue to expand an all-inclusive platform from which you build your on-line business.
Value Point Number One
Wealthy Affiliate provides world-class training covering the on-line business world. Whatever your business needs, you will receive training, help and support to guide you to success.
You have access to many lessons with a wide range of topics. There are 1000s of training articles and discussions and these are being added to on a daily basis with new tutorials and videos.
Value $1,000's per month
Value Point Number Two
There are classes running throughout the week on new topics related to running an on-line business. You will develop your skill set and become a more rounded internet marketer.
Some companies charge $1,000+ for just 10 hours of video tuition. At Wealthy Affiliate you have access to 400 hours of video training with a new hour long training video being added every weekend.
Value $1,000's
Value Point Number Three
The website builder at Wealthy Affiliate is the most advanced available and easy to use. Eleven exclusive platforms are included within the website builder. These are SiteSpeed, SiteDomains, SiteHealth, SiteProtect, SiteSSL, SiteEmail, SiteContent, SiteSupport, SiteFeedback, SiteComments and PageSpeedInsights. You won't find a platform this advanced and useful anywhere else. SiteBuilder leads you to greater efficiency, security and speed with your websites.
Value $100+ per month
Value Point Number Four
The SiteContent platform enables you to create, organize and publish your content and many features are included providing a complete service that is not matched elsewhere. The SiteContent platform features SiteContentGrammar, SiteContentImages, automatic image compression technology and a content plagiarism checker.
Value $30 – $50+ per month
Value Point Number Five
Website hosting is a very complex subject that I have previously covered in my article Small Business Website Advice. Wealthy affiliate is the world leader in hosting technology having developed 100's of layers on top of those in a typical platform resulting in superior website security, spam protection, speed and robustness. The SiteSupport platform provides access to server specialists 24/7, 365 days a year with rapid response should you ever need them. The hosting provided within your 98 cents a day membership cost literally provides you the facilities to host several million dollar businesses at Wealthy Affiliates.
Value $250+ per month
Value Point Number Six
Your research and analysis requirements are also included on the WA platform with ready access to Jaaxy Lite for keyword and niche research, plus tracking your rankings under particular keywords, store and manage keyword lists, spy on the competition and analyse websites for SEO.
Value $100+ per month
Value Point Number Seven
Wealthy Affiliate is a community, currently 1,400,000 members and you can get coaching and mentoring from anyone within the community, which includes 6 – 7 figure marketers and the CEOs of the company.
Priceless!
Leading and Achieving
Wealthy Affiliates has an ongoing expansion program ensuring we have the upper hand on the rest of the competition and making building an on-line business easier and more efficient than it has ever been.
By building up knowledge in the digital arena, having the best hosting and security facilities available and, of prime importance in this market, being continually updated as changes occur, you are poised to be a front runner in this industry.
The full package of training and all the facilities shown above are available from Wealthy Affiliate for an annual subscription of $495 (about £420). Learn at your own pace and stay abreast of this ever evolving technology – the future with Wealthy Affiliate is vast and offers the opportunity to become a top earner in the IT world over the next few years.
As you might expect from the company name, Wealthy Affiliate operates an affiliate program and all members receive affiliate commissions should they introduce new members.
To trial Wealthy Affiliate for FREE (no credit card required) click here.
Should you have any comments or questions on this article, please add them below and I will be very pleased to respond.
Colin