When providing small business website advice we recognise there are a number of options available to you and only you can decide upon the best solution for your business. A website enhances a business, it reassures people that you're a serious trader from whom they can buy with confidence. In this article we show several proven options you may wish to consider.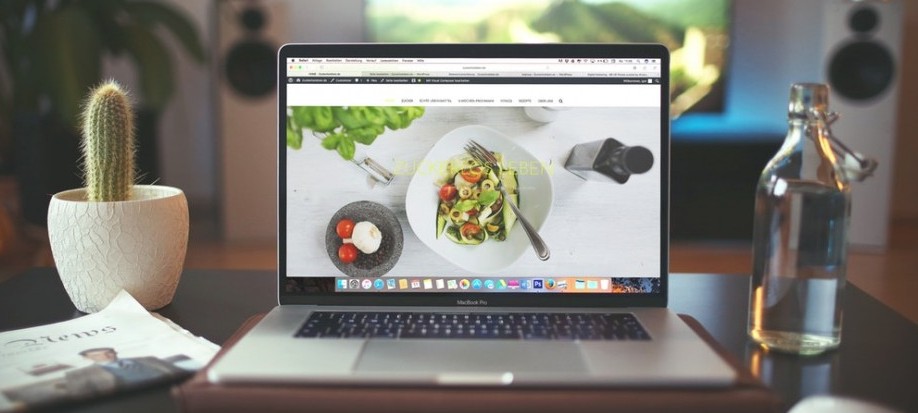 Acknowledgment
Several of the providers mentioned in this article have been introduced to me through an excellent book "How to set up an online business 2017" written by Kevin Partner (ISBN 1-78106-521-7). Kevin is a very successful entrepreneur and has produced this 160 page book describing in detail his own experiences in Planning, Building, Selling and Marketing within his own craft business. The book also covers other topics such as "Ten Steps to a video course business", Selling your services, selling your designs and writing books.
The final section of this article is drawn from my own involvement four years on from seeking the best tutorials to build a website and ensure it is securely hosted. Those skills have enabled me to create the logo for this website and build the site from scratch.
eBay and Amazon
There are many positives for using these popular sales sites. The benefits have to be assessed against their inherent problems. On eBay your customers are also shown products from your competitors and are not kept within your catalogue. eBay have sellers' rules which limit your control.
Amazon dictates the way your "shop" is set out, meaning you cannot personalise it.
An Online Shop
WordPress supports ecommerce functions should you decide to host your own online shop, by far the most popular being the WooCommerce plugin. We will visit the WordPress options later in this article.
Create.net
Create.net is an ideal choice for a growing shop. Should your need be to set up your own shop quickly and without any technical skills then create.net, based in Brighton, England, have developed a service aimed at start up businesses including all the functions most online shops will need.
Create is an award-winning website and online shop builder providing a 30-day free trial (no credit card needed). More than 30,000 small businesses use Create and their entry level Shop Builder is £14.99 monthly with their most popular Shop Builder Pro at £29.99 monthly. Paying annually these costs reduce to the equivalent of £12.49 and £24.99 a month. Prices include VAT. Your Shop Builder package can be instantly upgraded to Shop Builder Pro at any time.
Shopify
Over a quarter of a million online shops use the American company Shopify. Built on the Ruby on Rails programming the Basic Shopify costs $29 a month and Shopify for a growing business is $79 a month.
Point and Click Platforms
Point and Click platforms such as WIX are extremely easy to set up and WIX provides a free option, however there will be distracting advertisements appearing on your pages and these could even be from a competitor. The higher paid options exclude any such advertisements. WIX is great for simple website presentation over a page or two with an uncluttered homepage and little content.
You can use WIX to quickly create an attractively designed website and generally the load times are perfectly adequate for smaller sites. E-mail accounts are only available at an additional monthly cost and SEO has to be added manually.
Quality Websites
WordPress is the most popular platform for website creation and has developed into a comprehensive web builder suitable for almost any website requirement. The WordPress option presents you with the possibility of building your own website or hiring a company to build it for you. Either way you need to ensure that you should be in a position to update and manage the site yourself. You could create much of the work yourself and hire help with design work or any other feature you may not feel confident with. Whether you have a website built for you or you build your own, a lot of time and expense is likely to go on deciding the content.
We will return to the benefits of self building or outsourcing your site later in this article as there is one other vital area we must consider – hosting the website.
Website Hosting Options
Shared Hosting
Not all shared hosting plans support a WordPress installation. Shared hosting is the slowest of the three hosting mediums but may be the best choice especially for the very small start-up business. Based in Nottingham, England, Heart Internet has been an ISPA Award Winner for Best Web Hosting in 2015 and 2016. Their shared hosting costs start at £9 + VAT per month for their Home Plan and £13.50 + VAT per month for their Business Pro plan. The page loading times for shared hosting can be impacted upon by other users on the same server.
Virtual Private Servers (VPS)
Website loading times are recognised by Google with the faster loading sites gaining higher rankings. The most popular Heart Internet VPS option is Advanced Plus at £25 + VAT per month with 4vCPU, 75GB Disk and 4GB Memory. Their Advanced Premium at £40 + VAT per month has 4vCPU, 100GB Disk and 6GB Memory. SSL Certificates cost £50.
The Managed VPS Plus is £45 + VAT per month and the Managed Premium is £60 + VAT per month. The managed plan cost includes the SSL Certificate and guarantees a 99.99% up time. There is managed and proactive monitoring, WordPress Toolkit and emergency telephone support. With the increased instances of hacking and viral attacks the managed option looks favourite for those of us who are not technically trained.
Having VPS you can add more websites, add software and also upgrade if your business expands beyond your current specifications. However, a VPS will never be as fast as a dedicated server.
More detail on VPS servers – click here.
For a comprehensive review on server options – click here.
Dedicated Servers
These faster running servers use more advanced and expensive technology and Heart Internet includes a Power Range FROM £69 + VAT per month and a High Power Range FROM £129 + VAT per month. Dedicated servers on 1 & 1 WordPress Hosting are FROM £40 per month for 12GB to £350 per month for 128GB. Memset and Fast2Host are just two of many other providers.
Difficult Choices
I frequently hear from business owners that obtaining quality hosting at a reasonable price is becoming increasingly difficult. In the past many small businesses who purchased a website for about £200 subsequently found their supplier had ceased business and they were left without backup. The other guise has been companies quoting a low initial cost but the subsequent extras leading up to a much higher spend. Graphics and a logo alone can cost £1,000. When you are paying for monthly SEO be sure to insist on seeing Google reports and other proofs. Results may take a while to come through but you should monitor the results and keep pressing your webmaster for improvements.
Having Your Website Built
A local website developer I spoke to has produced over 300 websites in the past four years and not one of these sites has been priced less than £1,000. It is still possible to have a website built for around £500 describing your business and the services you offer plus contact details. These days when someone wants to contact you their first action is to look up your website on their smartphone. It is surprising how many businesses out there still have websites that are not smartphone friendly.
Your website needs to give users basic information as well as the ease of contacting you by writing, telephone or e-mail. Ideally you will want to be able to update your website yourself as products, prices and services change over time. Test your website on a smartphone as this will be the slowest loading medium and people do expect quick responses when they input your domain.
Learning WordPress
Many website developers use WordPress and it is continually growing and developing into an easy to use option of the highest quality.
Learning to use WordPress for building websites can be very rewarding and a skill that I am sure you will benefit from for many years to come.
However, nobody in this sphere sits still:
Google makes regular changes
Facebook and other social medias are continually changing
New rules and regulations are being introduced
WordPress has a program of future developments
New technologies require changes within websites (e.g. the introduction of smartphones and tablets)
Website security matters need to be kept up to date (e.g. SSL Certification)
Your studies need to be ongoing and from sources who are pro-active in the industry.
Within hours, you could be building websites so will also need hosting for your websites. We have seen how much we need to pay to have our websites built and hosted, so this study is not going to be cheap is it?
An Absolute Bargain!
Let us consider one or two comparisons; to become an AAT qualified bookkeeper is likely to cost you about £3,000. To have a website hosted on a dedicated server will often cost £100+ per month.
The Rolls Royce of Training Platforms
The training package I suggest includes daily ongoing tuition, 1 to 1 tuition and website hosting at incredible high load speeds. And you can trial it for FREE – no credit card required.
Top Training Program
It was four years ago that I decided to learn to build my own website. I soon recognised that hosting and "after-care" of a website was going to make my mission doubly difficult. A friend suggested I should look at Wealthy Affiliate, a Canadian business started in 2006 with close to $15 million invested to date.
Whilst the owners of Wealthy Affiliates are wholeheartedly devoted to their core business – affiliate marketing – they also encourage all other online businesses. Their investments have resulted in the development of the most advanced WordPress website building platform as well as the most technically advanced hosting facilities. Four years ago Wealthy Affiliate had a membership of 800,000, it is now in the region of 1.2 million. This business is the fore-runner in self-build website tuition and facilities.
At Wealthy Affiliate we have a one stop shop providing for everything necessary to build an online business and run a stunning and powerful website.
If you are not familiar with affiliate marketing I have an article "Top Affiliate Marketing Program" which can be accessed by clicking here.
Very Affordable
Full membership of Wealthy Affiliate costs $49 (about £36) a month or $495 (£410) if paid yearly (equivalent to £34 a month) and covers everything (no catches) including the website hosting at faster speeds than others who charge in excess of £100 a month. Actually there is one additional yearly cost and that will be for your chosen website domain name(s), in the region of £12 a year per website.
What do you get for £410 a Year?
Access to the most successful platform for building your own websites and online business.
Access to an all-inclusive site domain platform with WordPress and much more pre-loaded, a world first.
Beginners' training course and Advanced Website Training to help you become an expert on WordPress.
Weekly video classes and 13 fully interactive classrooms, 300+ videos in the library.
Membership of the WA community; network with fellow entrepreneurs and get help from 1,000's of experts who are always available to answer any questions and want to see you succeed. You can ask in the live interactive help area, or private message a member.
Tuition covering eCommerce (woocommerce etc.), social media platforms, local marketing, SEO, Google Search Console – everything you need!
Your membership fee provides 10 own domain websites, including the hosting fees.
Whether you have one website or 20+ websites, your only cost is the £410 annual membership!
Unbeatable Hosting
Let us now turn to the important matter of hosting our WordPress websites. We can rest assured that with hosting at WA we are in good hands. Their hosting is robust and powerful. They have people running million dollar businesses on their platform.
Our websites will be hosted on the world's latest and most powerful servers through Amazon hosting and monitored to ensure they are always running optimally.
The average page load time is 1.3 seconds.
Unlike any other hosting in the world our websites at WA benefit from "double hosting", meaning that if a website were, for some reason, to go down, then there is a "mirror" of that website running at all time that will immediately swap in.
The WA technical team know the vulnerability of WordPress and have several layers of security that shield our websites, indeed they are able to prevent hacking or spam before it happens, having blocked over 27 million hacking attempts in one year.
WA has daily backups of our website so if we ever "mess up" they can help get the website back and running again. Few hosts offer this service which is standard with all our WA websites.
Other important benefits we have which are not included by most other hosts are Instant DNS Setup, Free SSL Certification for all websites, Site Builder included, Full Redundancy, Enterprise Security, Unlimited Email Accounts and Website Technical Support and Monitoring 24/7 365 days a year.
Comparisons
A final comparison (from the Wealthy Affiliate website in April 2018) covering Costs, Number of Websites Available, Website Space on the Server and Number of Visitors per Month:
Wealthy Affiliates $49 monthly, 50 websites, 30GB website space, 500K visitors/month
Pagely $299 monthly, 15 websites, 20GB website space, 400K visitors/month
WP Engine $250 monthly, 25 websites, 30GB website space, 400K visitors/month
The Era of Self Build
It is my opinion that we are approaching an era when anyone can build their own websites and Wealthy Affiliates has set itself as industry leader. Being able to create your own website you can achieve significant cost savings as well as vastly superior performance. As a member of the Wealthy Affiliate community you are also in a position to gain knowledge and ideas from your fellow business experts and entrepreneurs. This is a community that wants everyone to succeed.
The Future
For a small business website to be running on super fast servers and have all worries about technical issues covered 24 hours a day with ease of access and expansion, has to be our goal. Unfortunately the small business with a limited budget has been ignored.
My quest to be able to build my own website brought home the complexities that task involved. Fortunately there is some movement with WordPress developments in the testing stages and, particularly, Wealthy Affiliate encouraging and enabling even the non-technical (as I was) to successfully build quality websites for little outlay.
Now is the time to learn and grow into the new developments as most new businesses will be utilising websites when offered at the right prices.
To experience the Wealthy Affiliate program and
Build your first website for FREE click here.
AFFILIATE DISCLOSURE
Please note that the growth of Wealthy Affiliate is largely driven by their affiliate program. All members are automatically included as affiliates, meaning they will receive affiliate commissions when someone joins from their introduction.
Should you have any comments or questions on this article then please add them in the space below. I will be very pleased to hear from you.
The Easiest Website Builder – 2021
WordPress have introduced a Blocks Editor which is to replace their previous Classic Editor. Building and controlling your own website is now achievable by just about everyone. It is something we have been expecting for some years and has had a worldwide acceptance. Our page entitled The Easiest Website Builder will take you into the next era for website creation.
Colin