For some years page builders have been the no code website builder option for creating pages and posts. Recently WordPress developed a block editor to serve that exact same need, only as a built-in feature of the WordPress core. There is a vast improvement in website loading speed and other performance metrics.
The WordPress Block Editor has signalled a new era in website content creation with some experts in the USA forecasting that website page builders will "become entirely obsolete" and "Those that adopt blocks now are going to have a huge competitive edge".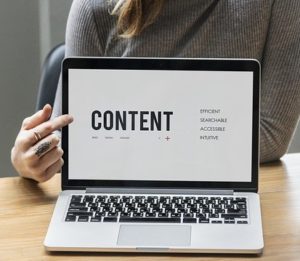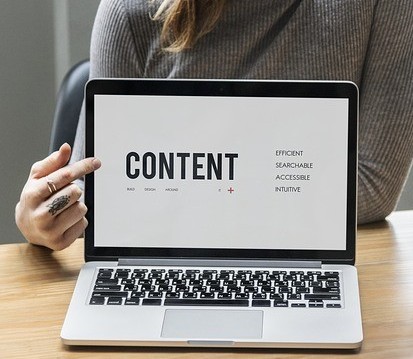 I have been one of the very few researchers in the UK to follow the progress of this new way to add and edit website content.
One highly regarded page builder has fully adopted the block editor and has added enhancements, providing incredible results which almost anyone can use and learn. Just about everything that has been created with page builders can be created with their blocks.
To see how easy it is to use the WordPress Block editor in conjunction with GeneratePress and GenerateBlocks, I list a few YouTube videos you might care to view:
Simple Hero Header with GenerateBlocks
Introduction to GenerateBlocks by GeneratePress
GenerateBlocks Grid Block Tutorial
By Philip Gladhill
By Mike Oliver Design
By Mike Oliver Design
A few additions and alterations to the blocks editor were incorporated during 2021 so that we commence 2022 with a fully tried and tested robust website builder. If you are wanting to build your own websites, or build websites for others, now is the ideal time.
A Growth Market – The New Era Is Just Beginning
Every day over 2.000 businesses start in the UK and the vast majority prosper from a website. According to research for tech billionaire Martin Warner and reported in the Daily Express on 8th December, 2021 "More than two thirds of workers are considering striking out on their own". In addition there will be many wishing to upgrade their current websites to take advantage of the benefits blocks bring.
The blocks feature gives us the ability to provide websites at lower prices, yet at comparable standards to high-end websites, ideal for new businesses who are not in a position to invest heavily. We also have the option to provide a facility that many website owners are requesting – to make additions, deleting and amending their website content themselves as and when required.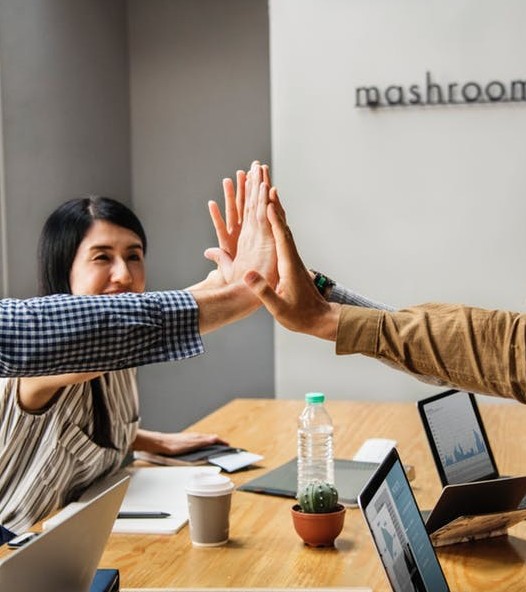 My Business – ALL The Costs Involved
My business is committed to providing high quality, low cost websites which complies with the principles of the Admin Advice website – to recommend high quality, researched products and services available at affordable costs.
Flexibility is achieved by using a Content Management System (CMS). For longevity we follow WordPress. WordPress accounts for 65.1% of websites that use CMS. Shopify is in second place on 6.4% and WIX is third with 2.8%. WordPress is free and their new block editor supersedes their classic editor.
We create content with the highly regarded page builder GeneratePress together with GenerateBlocks which is an enhancement to the WordPress Block editor. GeneratePress and GenerateBlocks are free, however much more can be achieved with the GeneratePress Premium and Generateblocks Pro versions.
I have upgraded GeneratePress to GeneratePress Premium. The cost is $59 yearly for use on 500 websites.
I have upgraded GenerateBlocks to GenerateBlocks Pro. The yearly cost is $39 for use on one website OR $69 for use on 10 websites OR $99 for use on 250 websites.
To build advanced websites I purchased a course for $175 which also gives lifetime access to a senior GeneratePress and GenerateBlocks designer. He also sends updates.
Websites must be hosted on a server so the world can access our sites. Hosting can be very expensive and ultra secure, or cheap and sometimes nasty. Some examples of hosting are included in my article Risks with Template Website Builds.
My websites are hosted on some of the fastest, most powerful servers through Amazon hosting via a technology company that provides the highest level of security for all websites, along with my advanced build platform, leveraging the WordPress framework. The company has also provided me with in-depth tuition and support in website creation, marketing and much more.
Hosting for TEN websites, the advanced build platform and all the tuition and support I have needed has cost $49 per month OR $495 if paid yearly.
Professionally designed templates are included with the GeneratePress Premium, GenerateBlocks Pro and the GenerateBlocks course.
In summary, the annual cost for TEN websites is $623 (circa £500). To increase the hosting to FIFTY websites add $530 (circa £415).
My article After The Lockdown includes information on the added security, and the range of tuition provided by the technology company.
Competing On Price
A major problem with low cost websites over the past years has been the production of websites with inadequate security, the inability to adjust to technology advancements and inferior hosting. Obtaining a quality website for say, £300 has been nigh impossible.
With the introduction of the block editor I can offer far more competitive pricing. My commencing price is just £24.95 per month to include the domain name registration fee, building the website, hosting on secure fast servers and providing on-going support.
I have also introduced a website building standard – Admin Advice Accredited Website Builder. Commissioning an Admin Advice Accredited Website Builder ensures all websites provided utilise the WordPress block editor, GeneratePress and GenerateBlocks, hosting is via an acclaimed technology company on modern fast servers with added layers of security.
A guarantee of top quality at prices to sit comfortably within the owner's budget. Websites that can grow and change as the business develops, and if desired the owner can enter their own additions and amendments to the site.
Just two websites returning £24.95 per month cover my outlay. A realistic target of reaching 300 websites, at the minimum price level, will return close to £90,000 a year.
Becoming An Admin Advice Accredited Website Builder
Admin Advice Accredited Website Builders will be prepared to build websites for start-up businesses at highly competitive prices. Whilst we do not set the prices they charge, we do encourage them to offer one option at £24.95 per month, with no minimum time commitments.
The standards required for accreditation include:
1. Having access to on-going training, use of the advanced build platform, and secure fast hosting.
2. Using GeneratePress and GenerateBlocks to build websites including the Premium and Pro versions.
3. Offering customers the facility and tuition to access their website and control their own content.
4. To work with any basic standards we may require for website designs.
Seven Years' Membership With Wealthy Affiliate (WA)
In 2019 Wealthy Affiliate announced that they are now a Technology Company and have been recognised by the Canadian Government for their Advancements in Scientific Research and Development. Wealthy Affiliate have over 30 full-time computer scientists and senior server architects developing the technology behind the company.
This transformation is the result of WA having invested millions into developing their own proprietary hosting framework, keeping everything under their own management. The hosting we receive from WA is comparable to £1,500+ per year hosting elsewhere.
Hosting that includes:
Website caching and performance improvement on a server level.
Taking daily snapshots (backups) of our websites. If we mess things up they can help get the website back running for us. This is an advanced service that very few hosts offer.
Our websites will always be hosted on the latest most powerful servers in the world through Amazon hosting.
WA provide several layers of security that shield our websites and are able to prevent hacking or spam before it happens.
Our websites have full redundancy, meaning that if one of our websites were to for some reason go down, there is a "mirror" of that website running at all times that will swap in, instantly.
I found WA back in 2015 when I wanted to create my own website to document the content of the bookkeeping course I had been delivering to adult classes. My knowledge of website building was absolute zero.
WA, founded in 2005, had a membership of 600,000 when I joined and were able to provide me with the knowledge and facilities to complete website blogs. Every year WA have introduced additional tools and facilities. As shown above, huge recent developments have been made by their technology team.
The training provided has also developed beyond recognition. WA training includes:
Getting started training (the process is completely SIMPLIFIED), by lesson 4 you will have created a website.
Over 1,000 training modules within WA reveal entire different online business models, each of which could be used to generate a full-time income online.
There are now more than 2,000,000 helpful community members.
Live and interactive help is available 24/7.
We have access to industry entrepreneurs and millionaires.
We can network with fellow entrepreneurs, get help and help others, and learn a ton from 1,000's of experts at WA.
Video training is provided weekly with up to the minute knowledge within a fast moving and developing environment, providing expertise that many in the UK lack.
Personal Help With Building Websites
If you join WA via my introduction I will be your mentor within WA. I will receive an affiliate commission which will help me with the research and upkeep of the Admin Advice website. We will have a personal private messaging facility within WA (my user name within WA is "Braintree"). I will be available to help you create your websites with the blocks editor and guide you all of the way. You will quickly progress from "basic" website creation to any level you choose, including the Admin Advice Accredited Website Builder status.